As always, feel free to contact us if you have any questions about our offerings or if we could help you get involved in an activity, virtual or in-person.

Thanks to our sponsors, Meals on Wheels and More is 1/3 of the way to our $75,000 goal! Your gift of any amount will help ensure that all Whatcom and San Juan County seniors have a seat at the table!
Be a part of helping our community stay vibrant and provide all the programs and activities you have come to expect by renewing your BSAC membership today!
The Bellingham Senior Activity Center is open. Online programing and meals are also available.
 All Meals on Wheels clients will receive deliveries as scheduled.  If you would like to pick up meals through the Senior Community Meals program, a weeks worth of  meals will be distributed each Wednesday from 11:30am-12:00pm. If you are 60 and over and cannot get to the BSAC to pick-up meals, and you are in need of home delivered meals, call 360-746-6480. Click the button below for more information:
BSAC is taking proactive steps to share the best information we have to protect the public's health, especially among older adults, and to provide ways to stay connected and active. Click the button below to access our News page for additional resources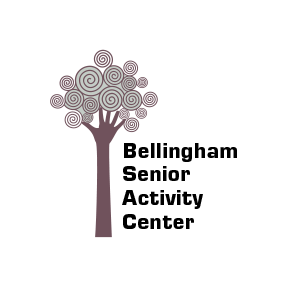 Enhancing the lives of older adults since 1961 through a wide range of classes, activities, & services.
Providing nutritious meals, social connection, & nutrition education.
Providing assistance to help members stay in their homes, stay active and engaged in life.
Whatcom Council on Aging
The Whatcom Council on Aging (WCOA) has been serving seniors in our community since 1964. We are an independent non-profit organization supported by donations from local businesses and community members, limited federal funding and grants. Founding board members were part of the nation-wide effort to pass the Older Americans Act in 1965.
Activity Center Hours
Monday, Tuesday, Thursday, Friday: 9:00am to 3:00pm (*some classes run past 3pm)
Wednesday drive-thru/walk-up meal pickup: 11:30am-12:00pm
Call us at (360) 733-4030